The Story of Joy & Homeopathy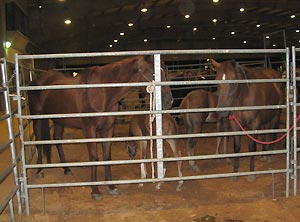 Joy was first rescued at an auction where she was completely emaciated and under weight by hundreds of pounds. She had a one month old colt with her who was also malnourished as well as in trauma and shock. I took one look at her feet and I knew no one would want her. She was just about foundered with laminitis and completely lethargic to mention a few problems.
I knew taking on the challenge of healing Joy was not going to be easy and would require a lot of patients and determination as well as times of trial and tribulation. It was all that and more! And still is at times.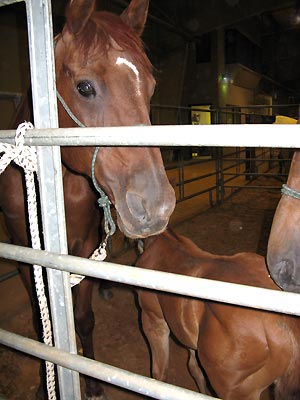 But the gift that Joy has given in return is beyond words. Her patience and understanding and a "knowingness" that she was being taken care of. Along with relief as time went by. Her spirit is strong. Her will is strong. I am very grateful to be in combined efforts with Joy and help her with her healing crisis and past traumas.
Joy gave me the next step into my practice with Homeopathy. - Horse Homeopathy First Aid Kit. Even though I had practiced for years with humans, and many family pets - I was now utilizing my same skills frequently on horses.
I know Joy was ready to give up and she did not. She stayed with us. Many times friends who helped support our efforts suggested "this is it"…and she would pull through.
Homeopathy has done wonders and with the "integrated" efforts of equine experts and veterinarians we have made it through some tough times.