FIRST AID: INFECTION
Joy had a lot of traveling infection in her body. Her back right leg swelled up in a pocket of fluid at her joint area. It was very uncomfortable for her. She had a fever and was irritable.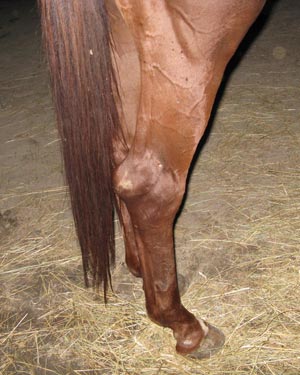 #1 Joy was successfully given the Homeopathic remedy: Bell. for her fever & inflammation.
#2 We successfully proceeded with the Homeopathic remedy: Bryonia to help with her irritability.
#3 We proceeded successfully with the Homeopathic remedy: Rhus T. to help with the swelling and joint pain.