Happy Ending & Follow-up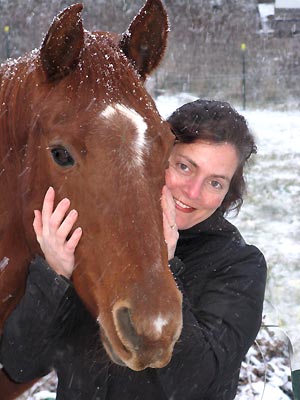 We are very happy to report that Joy is doing exceptionally well. We still have our challenges and need first aid, as every horse owner knows, cannot be avoided. Things just happen! Her colt Piper is growing up to be a very handsome young man too!
Thank you for sharing the story of Joy and her Homeopathic journey wih me. I hope you have found it to be of benefit and eye opening. Thank you, Joy, for all you have given me and others!!
In good health,
Kristina
Kristina Star is the founder of The Vital Force. a nationally known Homeopathic practice serving humans and animals. Her love for horses brought her to Joy ( a rescue horse she treated for many ailments). Kristina is a Certified Homeopath and is based out of North Carolina and California.
She can be reached through her website, e-mail or phone for questions and comments. If you are interested in Kristina teaching a training course on Horse Homeopathy in your area contact her!
1-888-587-9991
thevitalforce@aol.com