What our customers are saying...
"I had never heard of your web site or Horse Homeopathy kit prior to placing my order. I was expecting a two or three week delivery, but it arrived in just a couple of days. The kit is also a better quality product than I was expecting. Then I phone in a question after hours, and before I get to work the next morning, I have an e-mail response, straight forward answer to my question. That's how you make and keep customers. Thank you."
Your new customer,
Mike
South Carolina
---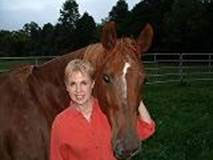 "I want to thank you so much for all of your assistance in helping us with our rescue mare, Jinx. 22 years of age. She had a rough winter with the cold and there was snow on the ground starting in December…the horses didn't see the ground again til Spring. We were quite concerned about her and she looked very sad and depleted. Her immune system had definitely been drained. In that the skin is the largest organ of the body, her ill health was reflected in her entire skin system…all over her main body and down her legs and her fetlocks…it was like a fungus in places..it would scab and bleed and was just a mess.
As you can see from the photo, she is a totally different horse now.. We treated her from your kit, with Rhus Tox, Thuja and Silica, applied Calendula topically and bathed her with Dr. Bronner's unscented.
Thank you once again for your dedication and direction in assisting us in treating Jinx. We all say thank you! Especially Jinx!"
Scottie Campbell Keller
"providing the horse power for your real estate dreams"
Williams Realty
Chapel Hill, NC signature
www.ScottieCampbell.com
---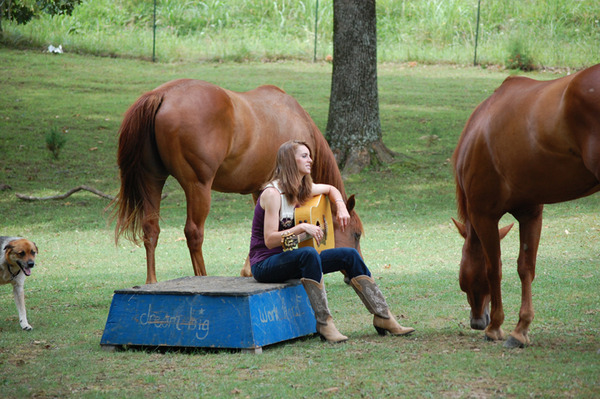 "The Vital Force is an incredible resource for all things horsey & homeopathic...Kristina has been incredibly kind & gracious with her knowledge, since i met her at an eagala conference a few years ago...her products ROCK, and she's one great cowgirl in my book...
Love & light from
Templeton Thompson & the happy, healthy Planet Cowgirl herd=)."
www.templetonthompson.com
www.planetcowgirl.com
---
Just wanted to let you know how things are going here with the First Aid Kit. My horse, Elvis, has a bad case of scratches, that has been defying any treatment. I really believe that scratches is an "inside out" kind of a thing. I started him on Nux Vomica, because that was the remedy that seemed to fit and also was the first that I saw when I opened the kit. It has worked beautifully! Then I am following up with Thuj and Arnica. Both those are working well too. One of the reasons that I went to the Thuj remedy was because Elvis has some really bad reactions to vaccinations earlier in the year and I felt that those had weakened his body and needed to be addressed even though it was something that happened a while ago. My belief is to treat the whole horse....not just the areas on his legs.

Anyway, I am very happy with the kit! Thank you so much again for your help.

Sincerely, Marsha Novicki
Dubois, WY